The Exhibition
From January 2022, with your support, Museum Frieder Burda will turn into a dream world A cosmos full of fascinating and vivid coral forms will take shape here, accompanied by exquisite studies of the natural world from the 19th century.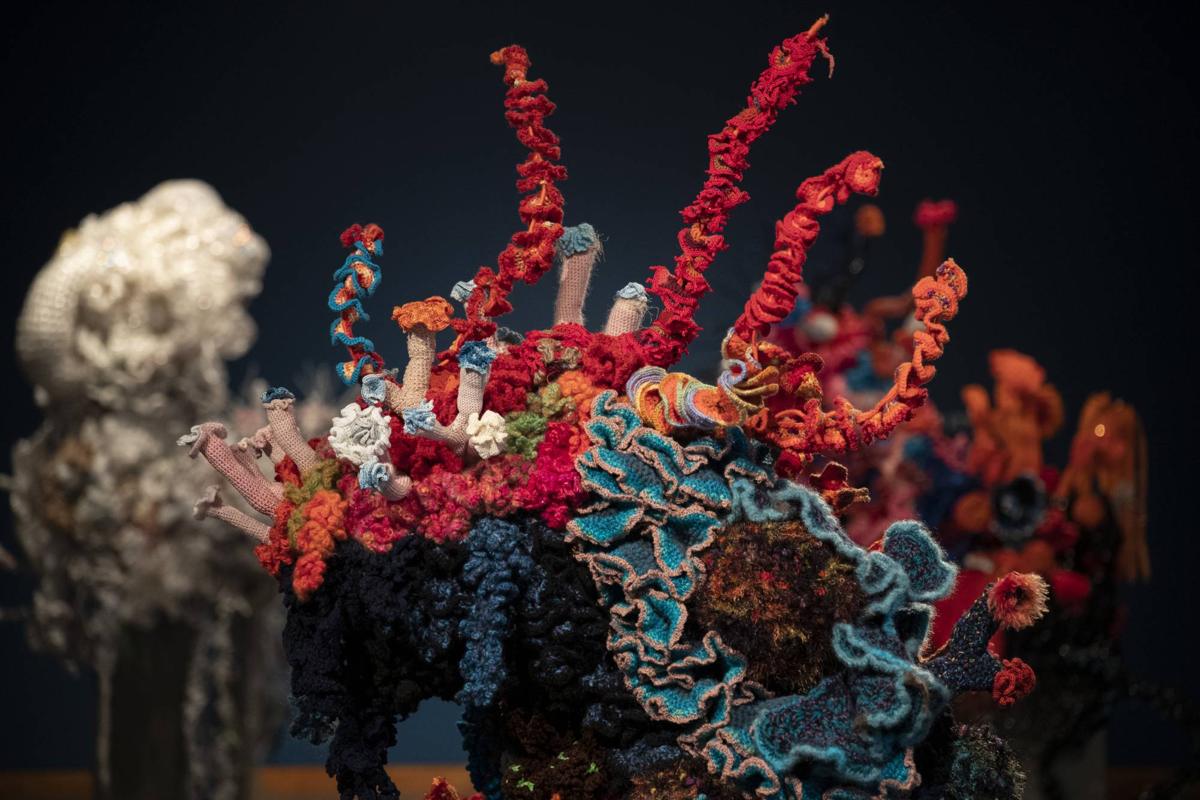 Coral Forest
in the Lehigh University Arts Galleries, Bethlehem 2019
The Wertheim sisters came to the attention of the art world through their project
Crochet Coral Reef
. It all started as a reaction to the destruction of the Great Barrier Reef off the coast of Queensland, Australia, where the twins grew up. In their Crochet Coral Reef, the artists combine mathematics, marine biology, handcraft, and collective artistic practice to create a large-scale fantasy submarine world.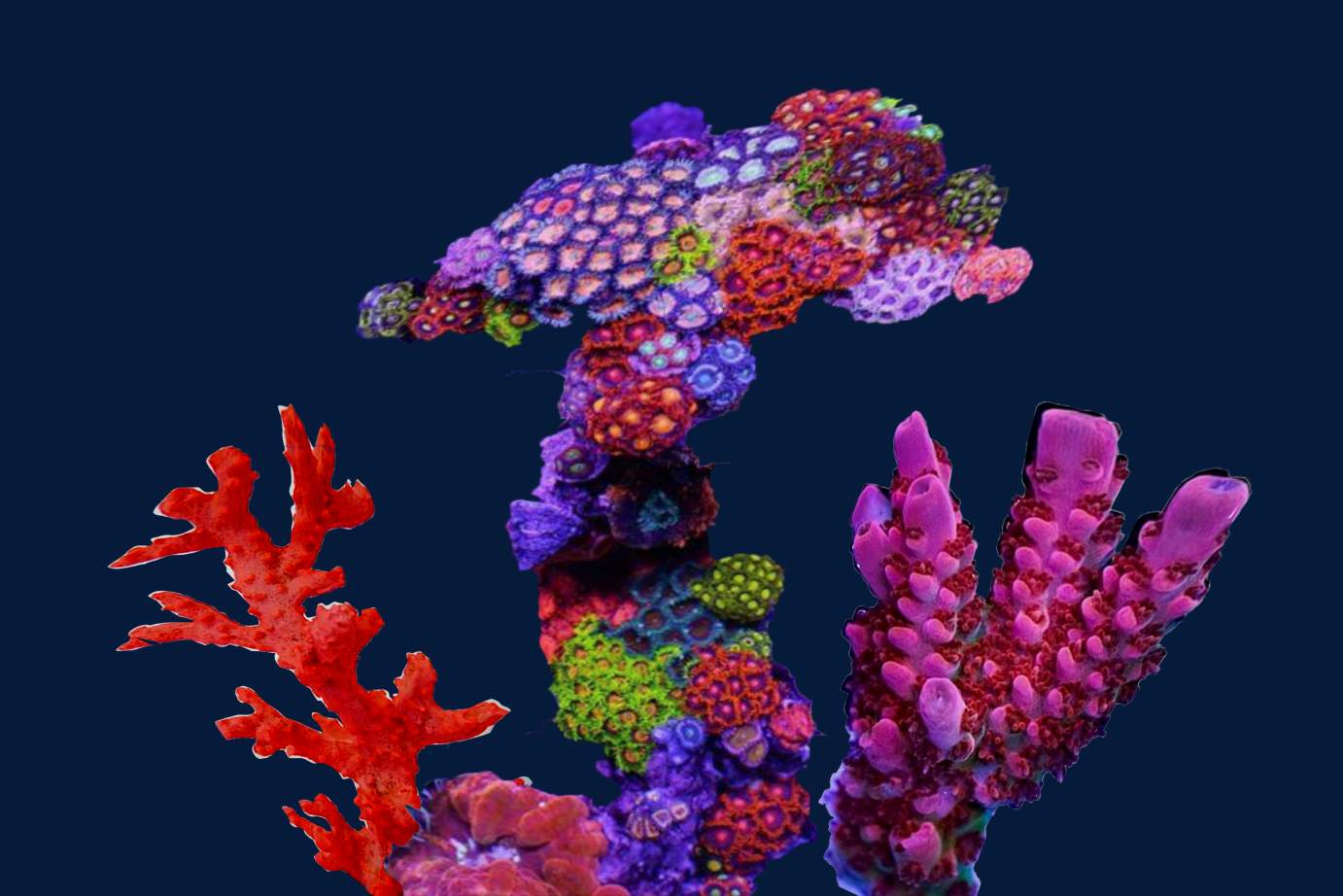 CCR Branched Anemone Garden Stheno (Detail)
The
Crochet Coral Reef
consists of a diverse range of crochet sculptures depicting coral forests, anemones and reefs, with large, standing or hanging individual corals and a suite of miniature corals. Different wools were used for the various corals.
The Baden-Baden Satellite Reef can only happen with your help
The planned exhibition includes a new coral reef that is being created exclusively for the show at Museum Frieder Burda. The Baden-Baden Satellite Reef is a participative art project in which you are cordially invited to participate. The new reef will be based on blueprints by the artists, who were inspired by the 500-meter-high Pinnacle Reef that was discovered in the fall of 2020 and is part of the Great Barrier Reef.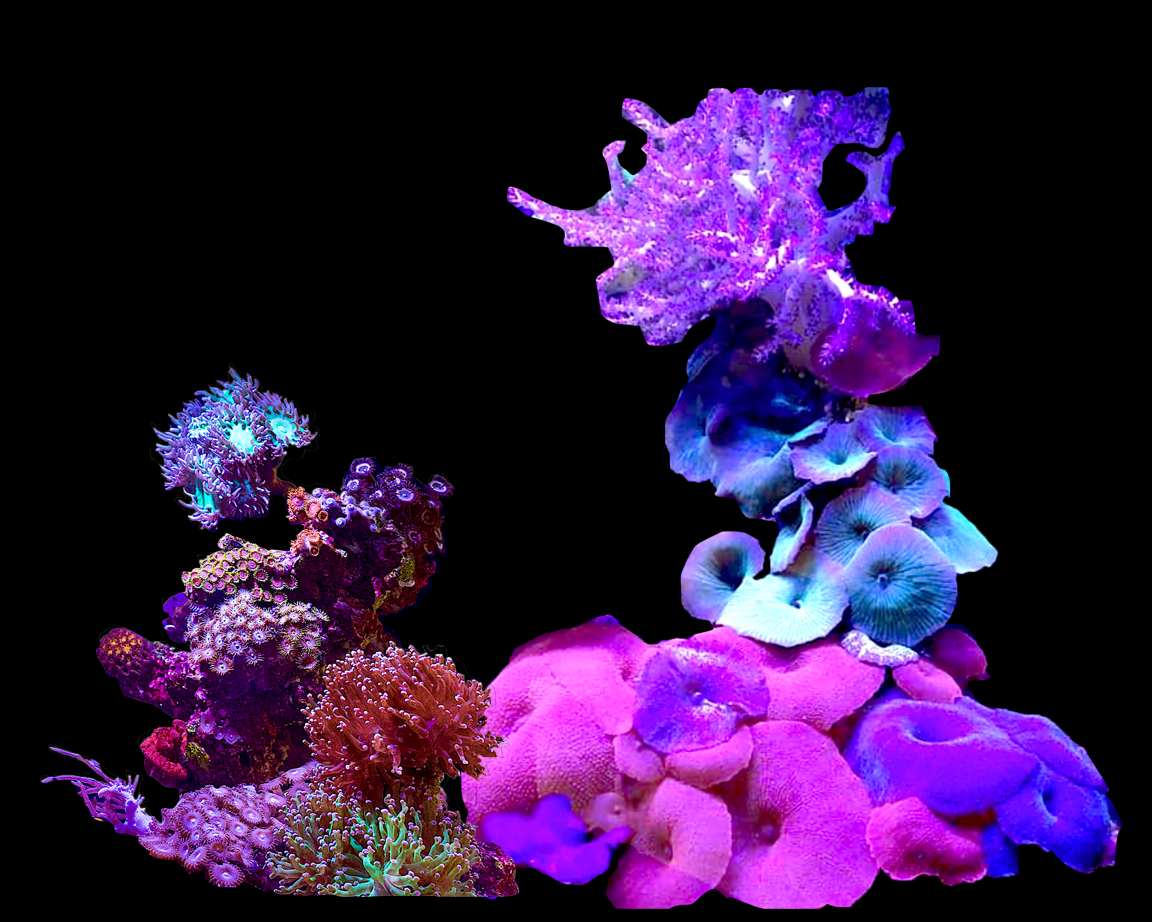 CCR Pod World small vitrined work detail
The collective work of art will be made up of all the corals submitted by the crochet enthusiasts taking part. The Wertheim sisters will assemble the individual works to create the large-scale coral sculpture.
To underline the ecological dimension of the project, the sponsor

Energie Baden-Württemberg AG
will make a donation to Sea Shepherd Deutschland for every crochet coral submitted. The NGO has set itself the goal of protecting the world's oceans
Crochet Instructions
So feel free to pick up a needle and wool. Young or old, from the absolute beginner to those with years of experience, you are all cordially invited to take part. Download the PDF with the artists' simple crochet instructions to create your own plush coral shapes.

The closing date for entries is 30 November 2021.

If you have any questions about the crochet project, please contact our staff member Kathrin Dorfner by email: koralle@museum-frieder-burda.de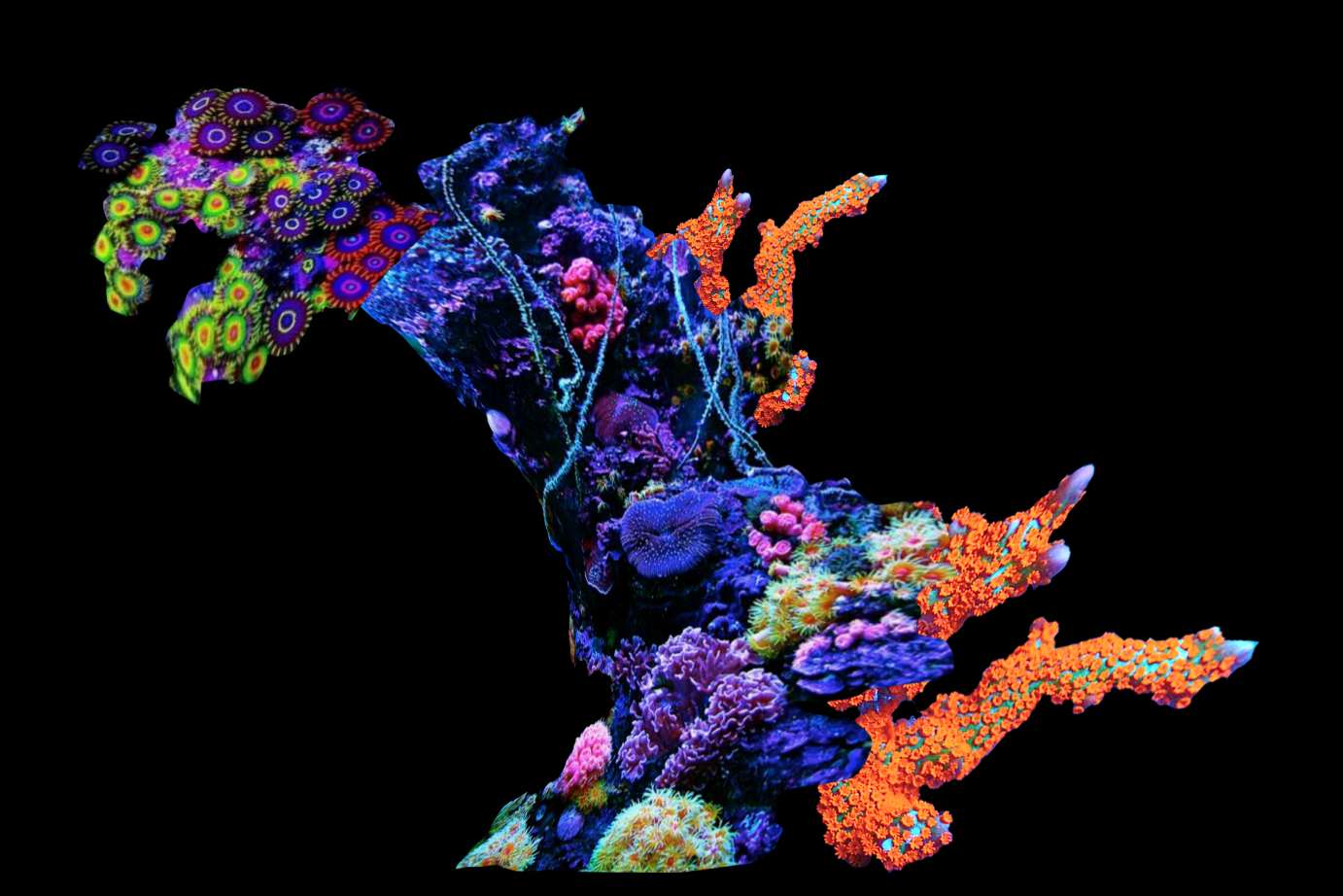 Föhr Satellite Reef