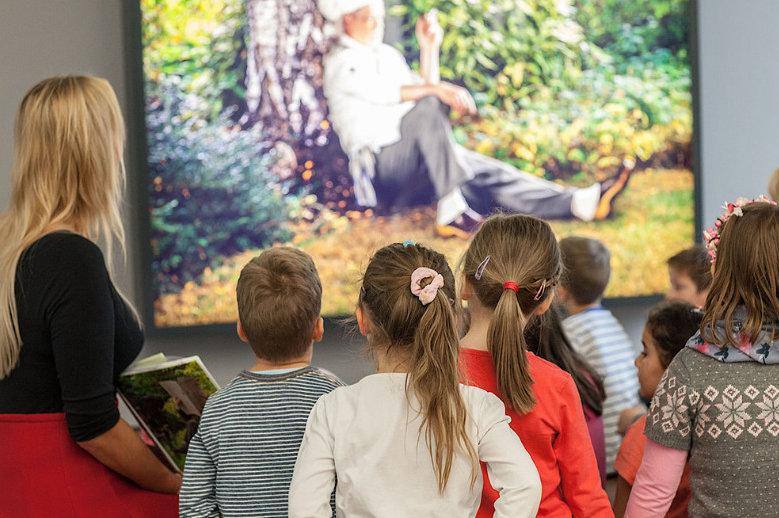 Private family tour
Private family tours
AB 6 JAHREN A museum tour with interesting stories, interesting facts, puzzles and painting to and before the pictures. Parallel to the public adult tour on Sundays from 15 - 16 o'clock.

Duration: 1 hour Fee: 4 Euro for adults, children free of charge without registration

dates: There are no family tours of the current exhibition. You are welcome to book a tour for your family. With a registration we can also bring 1-2 families together.

We will gladly advise you!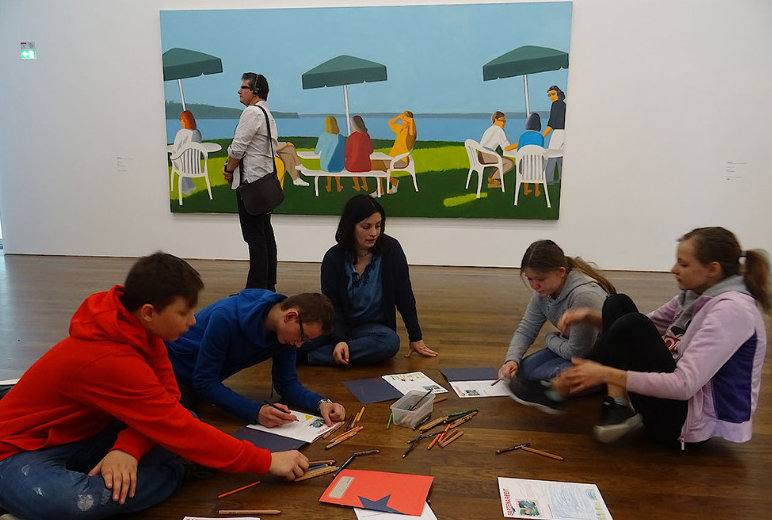 Children's birthdays
Children's birthdays
During a private guided tour for children, an experienced course instructor teaches the children works and interesting facts in a clear and child-friendly manner.

In addition, the children receive our creative booklet FRIEDER.

Duration: 1 hour Fee: 50 Euro / max. 10 children additionally bookable: subsequent creative work in the art workshop (children's birthday party, family celebration)

Duration: 2 hours additional fee: 100 Euro/ max. 10 children